General Lighting
---
General lighting scenes include home lighting, commercial lighting, outdoor lighting, human factor lighting, etc. In various application scenarios, there exist corresponding requirements for light color and spectral structure. Based on the comprehension of different application scenarios, appropriate phosphors and matched overall solutions can be provided by Bree.
Home lighting
Home lighting is one of the most common application scenarios of LED lighting. The light color of home lighting mainly consists of white and warm white, which aim to create a soft and comfortable lighting environment. There mainly exist three types of household lighting layout: basic lighting, key lighting and decorative lighting. According to the varying spatial functions, the home lighting presents different color temperature and color rendering index requirements. The public space is mainly dominated by neutral white, and the living room is low color temperature. The color rendering index (Ra) usually higher than 80. With the continuously improved light efficiency, Ra may generally reach more than 90. Bree Optoelectronics provides customers with an overall solution of fluorescent powder with high luminous efficiency and full color temperature series color rendering index. The color temperature (CCT) ranges from 2200 to 6500K, and the color rendering index covers Ra70/80/90/95+, etc. Overall phosphor solutions with high efficiency and full color temperature (CCT) color rendering index series (CCT: 2200-6500 K; Ra: 70, 80, 90, 95+ …) can be provided to users by Bree.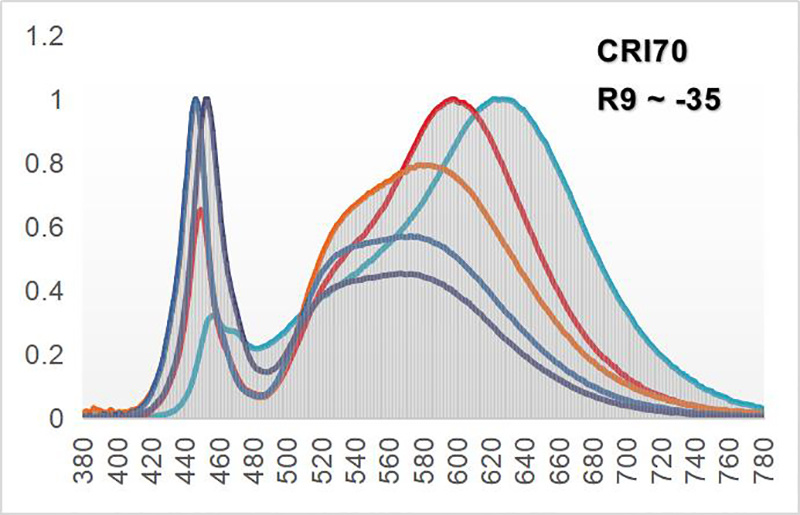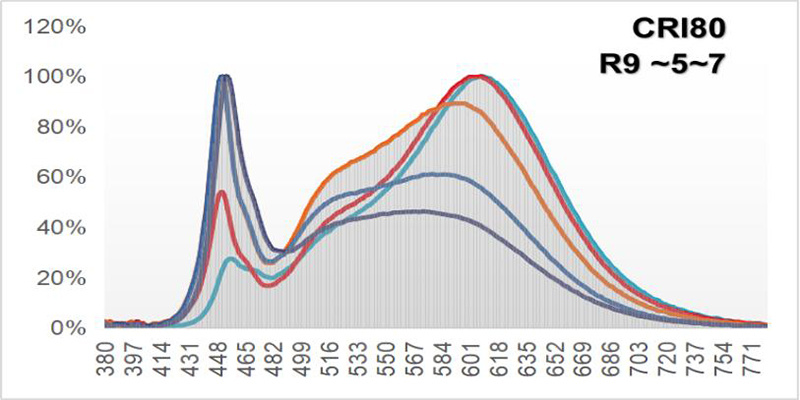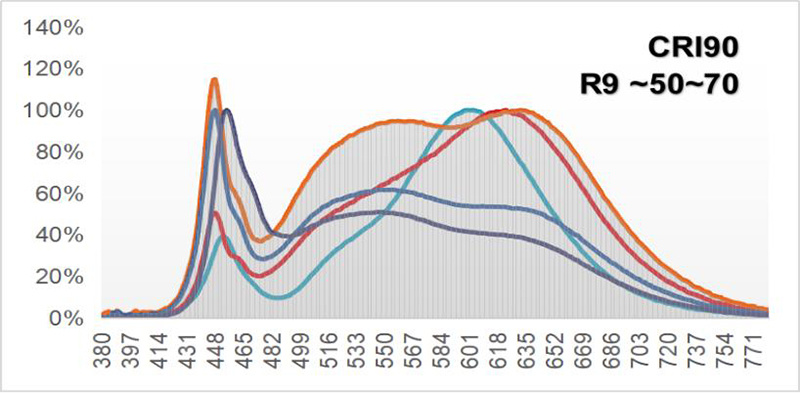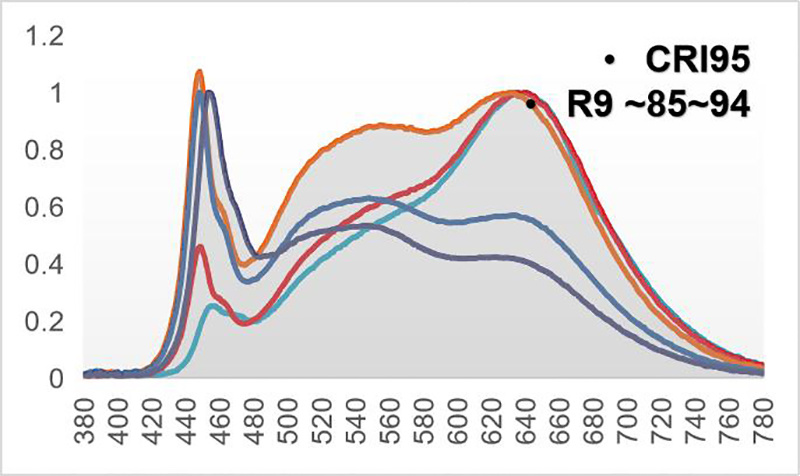 Commercial lighting
Commercial lighting mainly involves various commercial scenes, such as supermarkets, airport buildings, catering hotels, fresh food, clothing and general merchandise. The lighting environment is required to be bright, comfortable, visual guidance, which aim to meet the illumination and color rendering requirements of various functional areas. Meanwhile, according to the decorative lighting requirements, the environmental atmosphere and visual enjoyment can be brought by decorating for basic lighting with the help of varying the color and dynamic and controlling intelligent lighting system. With the help of the light color evaluation standard of TM-30-15 and insight of products in various lighting scenes, the corresponding matched solutions have been provided by Bree. With the reasonable modulation of the spectra, the products' color saturation is improved, which achieves a better visual experience.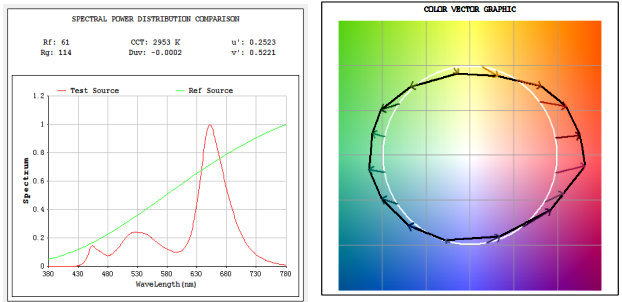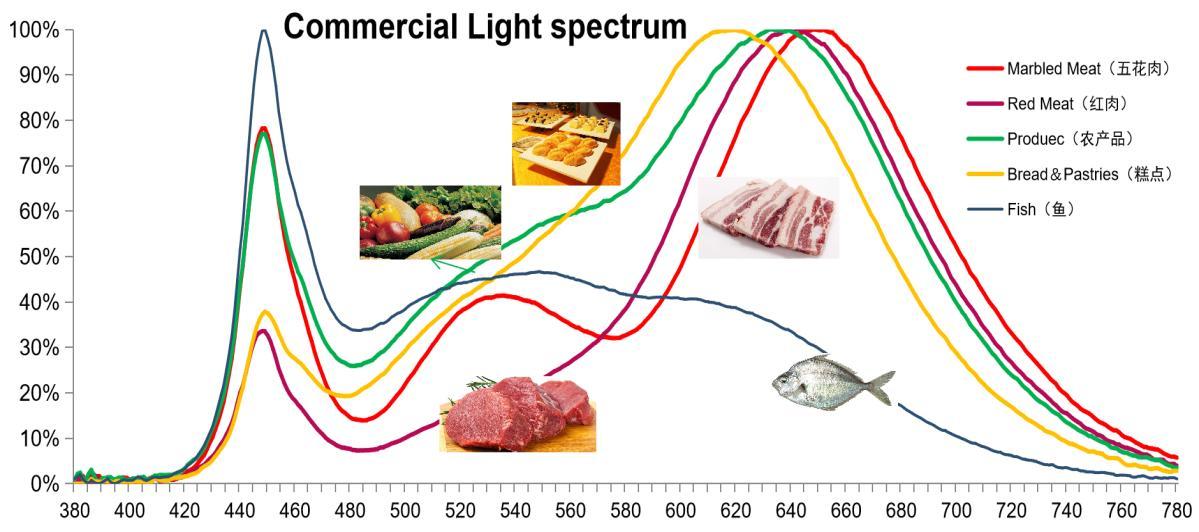 Outdoor lighting
Outdoor lighting is one of the most common scenes of general lighting. Ordinary outdoor lighting scenes includes street lamps, tunnel lamps, outdoor advertising lamps and outdoor landscape lighting (such as lawn lamps, landscape lamps, etc.). Outdoor lighting is a project with the functions of illumination, decoration and beautification, which presents the characteristics of large area, good effect, concentrated light source, uniform lighting, small glare and easy control.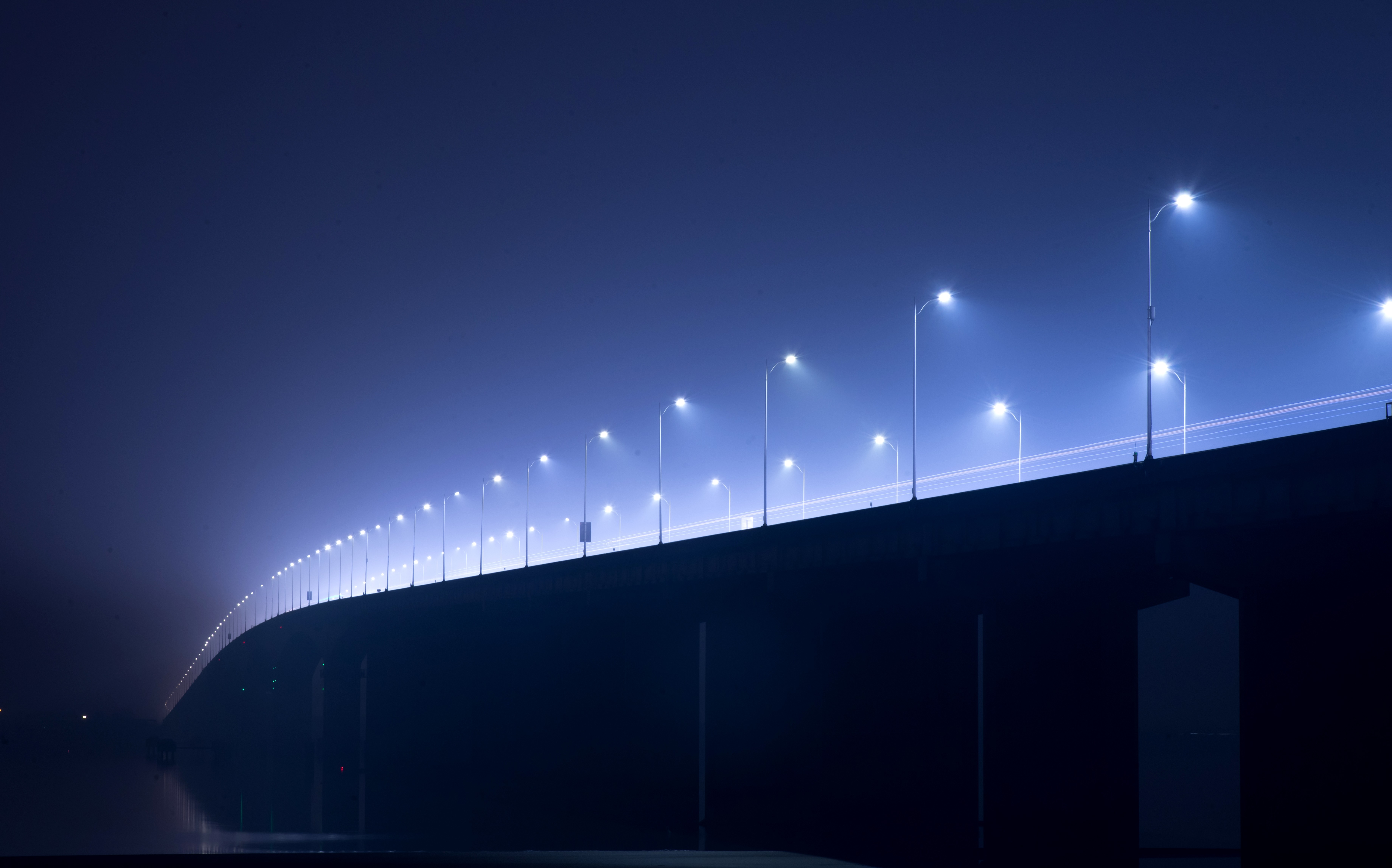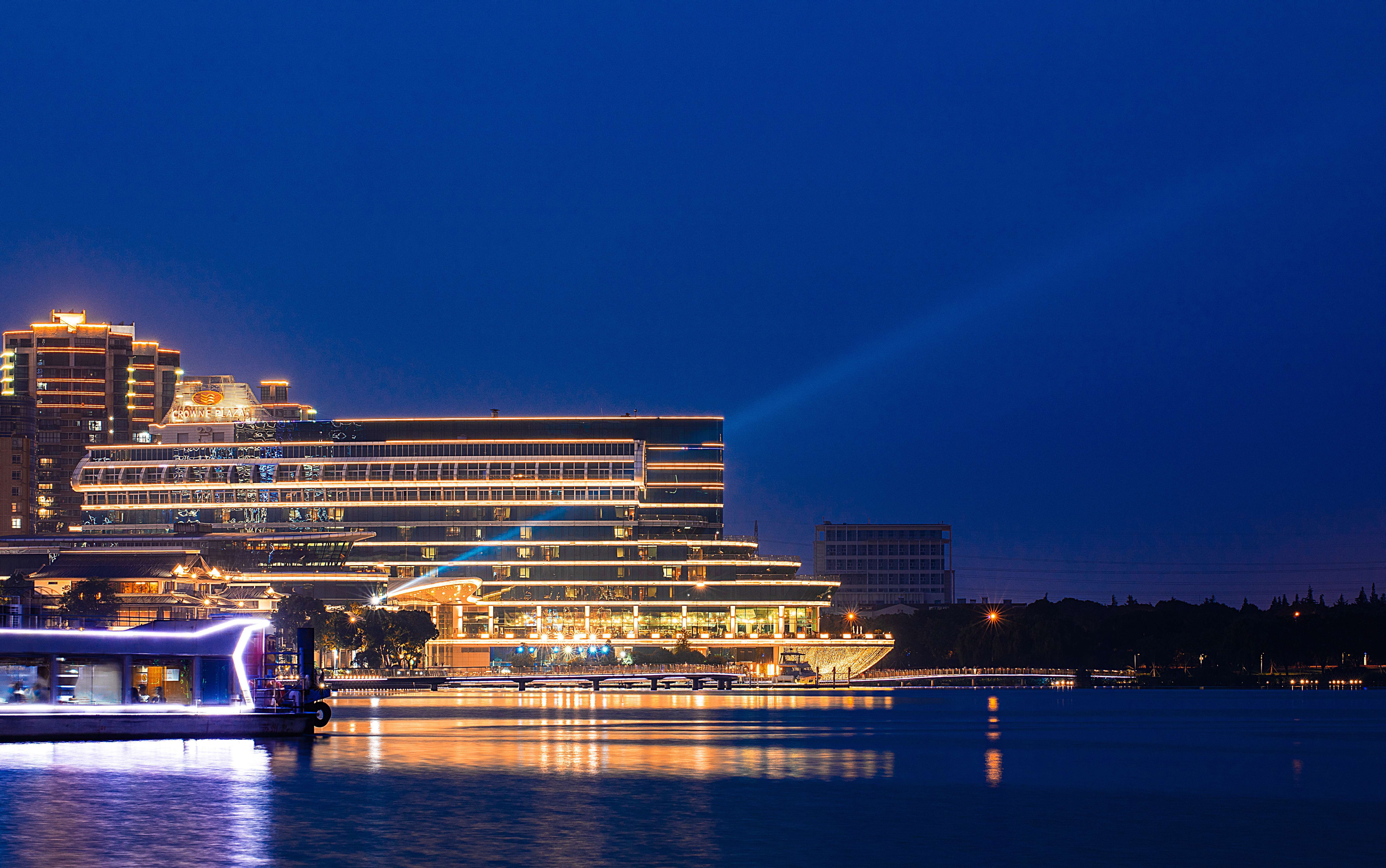 Health lighting
Health lighting, the application of lighting technology, aim to perfectly integrating lighting, climate and space. Accordingly, people can get help in physical, emotional, health and other aspects, and meet the humanized lighting needs of people in specific application environments. It is part of the combination of intelligent and health lighting, which starts the people-oriented lighting era. The first aspect of health lighting focus on the improvement of the visual effect of the lighting source. The solution of low blue light is achieved by spectral regulation, which effectively restrain the damage of LED light source to retina; At present, the application and popularization of low blue light lighting solutions have been focused in our country, and low blue light hazard index (RG0) lighting sources are gradually applied to education lighting, office lighting and home lighting. The other is the nonvisual effect of the lighting source, which do not merely pursuit the luminous efficiency or color rendering index of the light source. It aims to conform the physiological rhythm of the human body with the dynamically modulating spectra, and further improves the quality of human life.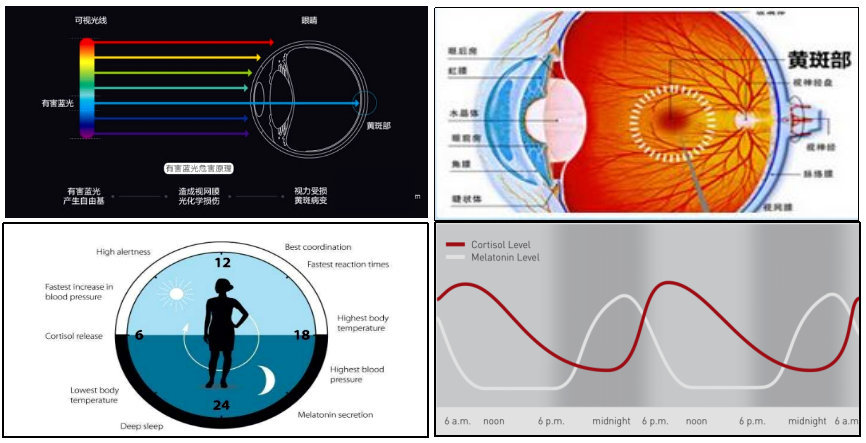 The full spectral LED phosphor overall solutions based on near UV and blue LED chips provided by Bree possess the advantages of good spectral continuity, high color rendering and characteristic color rendering index, which provides reliable support for human factor lighting.