"Learn from others and grow rapidly " - - the induction training for new employees has been successfully completed
---
From July 10 to July 16, the company carried out the induction training for new employees to "learn from others and grow rapidly", so as to help newcomers better integrate into the corporate culture and complete the self transformation from students to professionals.
This training mainly focuses on corporate culture, professional quality, career planning, workplace emotion and pressure management, and ten working methods. Among them, the corporate culture course was taught by general manager He Jinhua in person. Through the narration of the development history of the our group company and Bree,We deeply felt the breeding and inheritance of corporate culture based on continuous innovation and strivers, and the vigorous development of Borui from industry to international leader. At the same time, general manager He expressed his ardent hope for newcomers, expecting everyone to "set no limits", "selfless" and truly realize "reaching oneself as an adult". On the other hand, through the comprehensive study of professional courses such as professional quality and ten major working methods, we have a further clear understanding of our career planning, and master more efficient communication and working methods.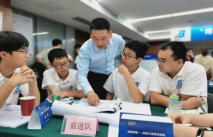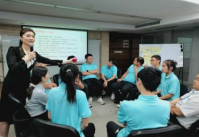 In addition, the company has provided each newcomer with position tutors and growth tutors, who are all backbones with rich work and teaching experience. The provision of "double tutors" helps newcomers to quickly integrate into the company, realize the role change in the workplace, and practice the company's "pass on help lead" culture.
The newcomers fully felt the warm care and heartfelt guidance from the Bree family, and they will work together to go on a new journey together in a high spirited manner.